The spiritual successor of the BleemSync / MMC PlayStation Classic project called Project Eris is now available for pre-release testing! The public stable version will be available this week.
What is the ERIS project?
The ERIS project is based on BleemSync 1.2 / 1.3 and has undergone a dramatic refactoring and cleanup. (An estimated 80% of the scripts have been refactored!) The ERIS project includes many new features, corrections, optimizations, ports, emulators and much more!
The main purpose of the ERIS project is to be completely independent of the solution. This is to allow users / mods / developers to customize / build and develop their own implementations and mods. PE is fully functional, however it now comes with a complete mod system (the same system as Project Lunar) that allows users to add and remove any desired ports / mods or apps.
We hope that opening this will allow users or developers to add their own contributions and additions for the benefit of the whole community.
What's new in Project ERIS v BleemSync 1.2 / 1.3?
Dramatically improved and refactored the code set and debloated

Consolidated, improved and simplified installation / update / use

Dedicated desktop app (*)

Huge number of stability fixes

Significantly reduced boot load times

All graphics and audio have been revised

Bundled emulation station (properly configured and set)

New .mod system (same system as Project Lunar)

Console Folder and Game Management (Manage your folders with an easy-to-use user interface)

Correct folder support with folders on the stock UI

Added ability to launch several console games in the Stock UI

New kernel with number of fixes and improvements

New and improved fast kernel flash system (the second FAT32 USB stick is no longer needed to update the kernel).

Support for CIFS network mounting

Bluetooth support (generic Bluetooth adapter support $ 2-5)

Network support revised with improved wifi management user interface

New start menu (like Project Lunar)

New latest build of RetroArch with fixes and improvements

Support .CHD PCSX

Optimized PCSX RA build (improved performance)

Improved automatic drag system. Add games to the USB folder and go. (9000+ works of art, game and db included)

Additional additional controller support

Added custom rendering library to allow support for extra ports

Plus more!
Port, app, mod and more!
As indicated above, the main goal of Project Eris is to allow users to customize and build their own ports and mods for PlayStation Classic and make it as simple as possible. To kick off this initiative, we implemented our new .mod engine, restarted some of our old port projects and brought some new ones.
We are happy to announce the following range of mods and optional ports available for PE since the first version: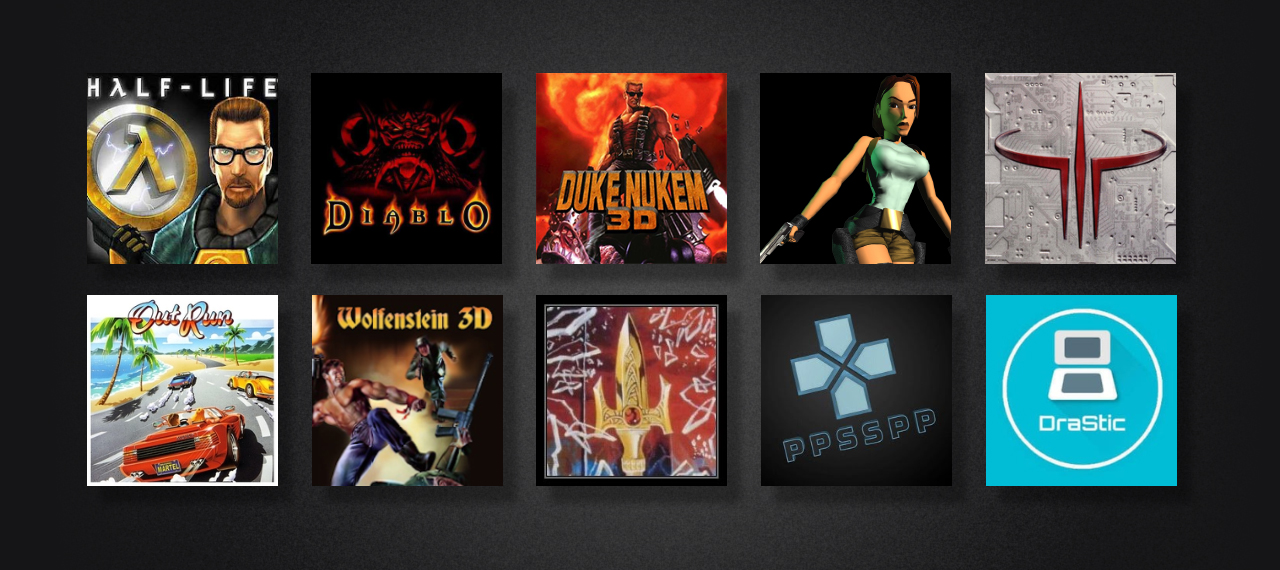 Quake 3 Arena, OpenLara (Improved!), Enhanced OutRun, Diablo 1, Duke Nukem 3D, Half Life 1, Wolfenstein 3D, Wolfenstein 3D SOD, DraStic, PPSSPP Standalone (fully dedicated and characterized PSP emulator)
Also currently in the pipeline, we are working on  TWO  advanced DOOM engines together with a BRUTAL DOOM counterpart   , including a Brutal Doom mod modified specifically for console gaming and Andrew Hulshult's incredible  IDKFA soundtrack  .

We have also worked on a lot of other ports and are working with other developers to make some more ports available. You can also check all the sources and examples of how the doors are put together in our gitlab Ports project here:  https://gitlab.com/modmyclassic/ports
Project ERIS desktop app coming soon!
We collaborated with the talented  pascl  who created the pbPSCReAlpha desktop app   who is currently working with us to form the new incarnation of the Project Eris Desktop app! We are very excited about this and happy to have it on the team. Many people initially wanted a dedicated desktop app for BleemSync and now we will have a specific one for Project Eris.
While the desktop app won't be ready for release at the same time as the initial version of Project Eris, it is currently being processed as you read this and here are some WIP screenshots in action.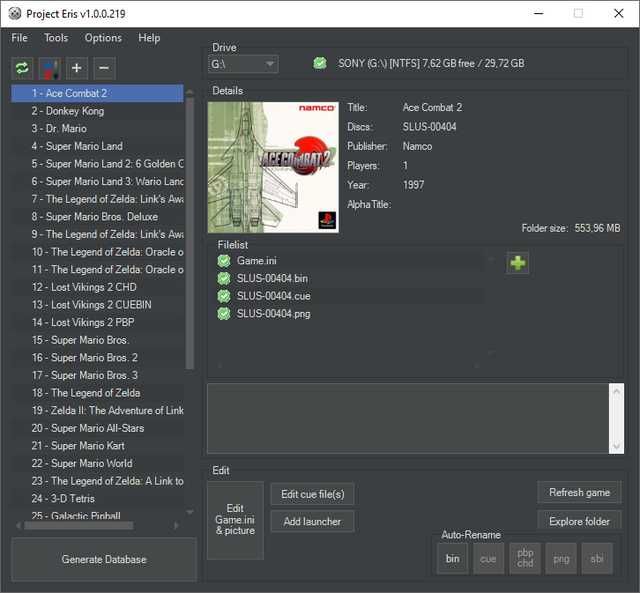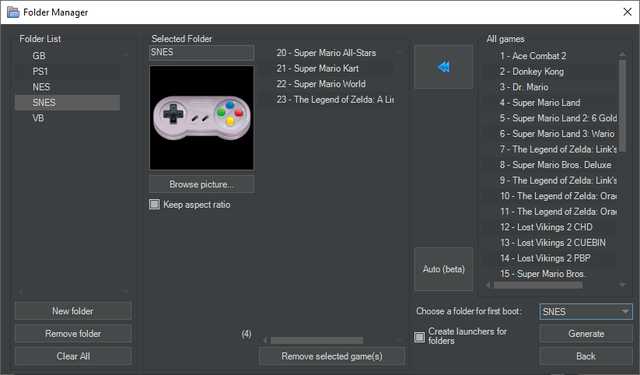 Things to note / pre-FAQ
The BleemSync user interface is NOT included by default starting with the initial version of Project Eris. It will be provided as a separate .mod package that can be installed on the console

When Project Eris is released, we will archive the old BleemSync page and redirect it here

Project Eris will migrate the bleemsync USB sticks and console changes to the PE format. Not EVERYTHING is / can migrate but what is never migrated will remain intact on USB for human intervention

FAT32 formatted sticks are NOT supported anymore! This is mainly to prevent data corruption. ONLY a FAT32 formatted dongle is required if you install it on a fully vanilla PlayStation Classic. (If BleemSync was previously installed on the console, the NTFS and exFAT drives should still function properly)

The custom kernel is NO LONGER optional. There is a fast automatic kernel flashing routine built into the boot loader on USB and will detect whether you need to update your custom kernel or not and the automatic flash automatically accordingly. It will NOT flash your custom kernel if there are no kernel backups on the USB to avoid problems. (Backups are performed automatically first at startup if not present)
It looks fantastic! Where / when can I get a copy of it?
The development for 0.9 is complete and has undergone unit tests. Project Eris is currently undergoing a pre-release test (UAT) which is expected to last a week. As long as there are no problems with the build, it will be released publicly along with all the source that everyone can use.
Source